Dassault Falcon 6X
AIRCRAFTDASSAULTFALCON 6XLARGE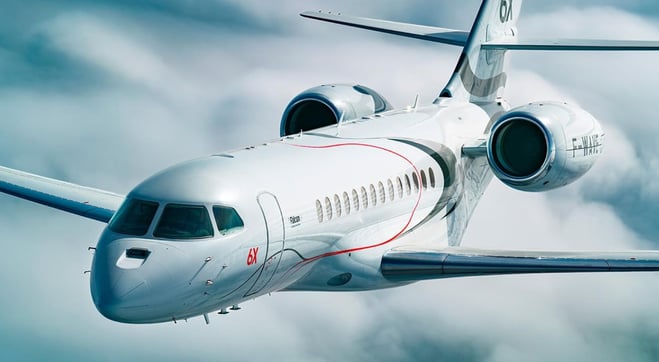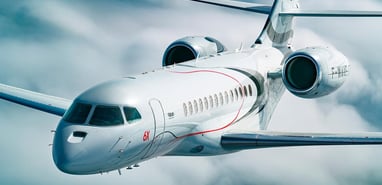 This is the Dassault Falcon 6X
Certified: In process, expected mid 2023
The Falcon 6X is a large long range jet that delivers range at 6329 miles around 613 mph for up to max 16 passengers.
The Falcon 6X is an improvement on the Falcon 5X with greater range, fuel capacity and thrust. The Falcon 6X is also longer and larger and has more reliable engines compared with the Falcon 5X.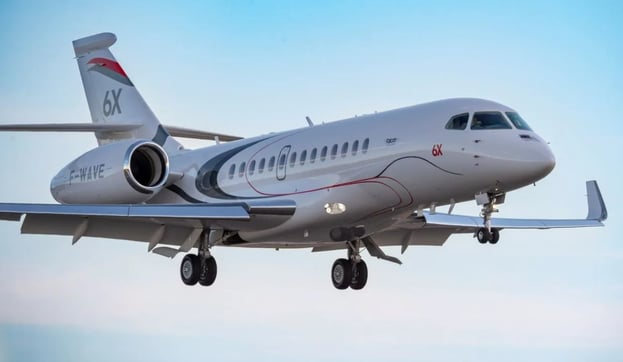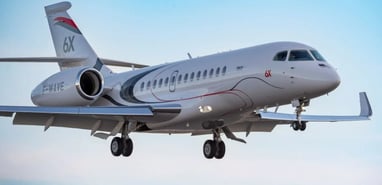 The Falcon 6X offers great range at 6329 miles but also it offers fuel efficiency allowing it to stop off at an interim airport and then take off on a much longer journey without having to refuel (e.g. Washington to New York then on to London).
The Falcon 6X can make short, steep landings at low speeds due to its wing design and its engines which allows it to access challenging airports.
Falcon 6X purchase cost - $52.75 million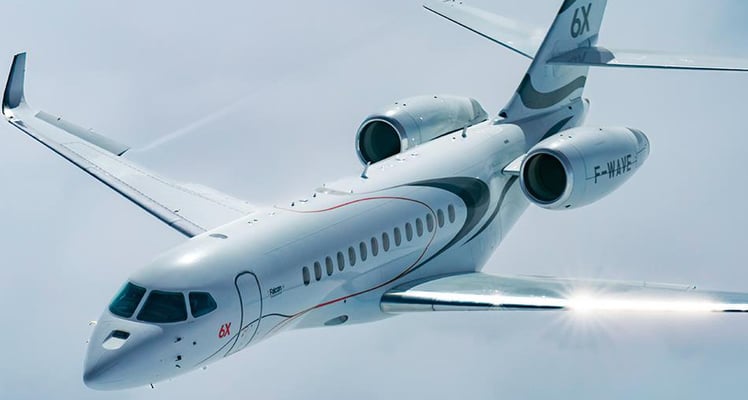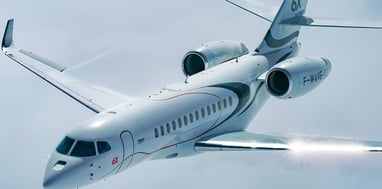 Falcon 6X Performance
Max Range - 10186 km / 6329 miles
Cruise Speed - 987 km/h / 613 mph
Cruise Altitude - 51000 ft / 15545 m
Falcon 6X Exterior Measurements
Length - 25.68 m
Wingspan - 25.94 m
Height - 7.47 m
Falcon 6X Cabin & Passenger Info
Cabin Length - 12.30 m
Cabin Width - 2.58 m
Cabin Height - 1.98 m
16 passenger seats (max)
Seats, Divans & Beds
Lavatory
15 windows each side (30 windows total)
Cabin altitude - 3900 ft at 41000 ft
Wifi onboard
Baggage Compartment - 4.4 cubic meters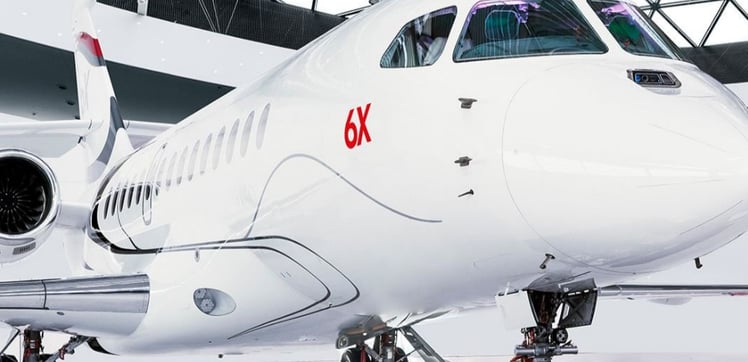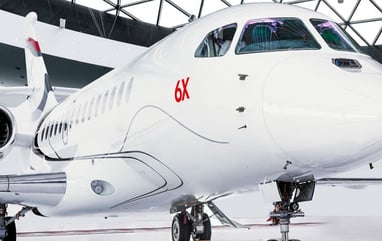 Falcon 6X Engines & Avionics
Engines - x2 Pratt & Whitney PW812D (14,000 lbs thrust)
Avionics - Dassault EASy III with Honeywell Primus Epic System