HondaJet Elite II
AIRCRAFTHONDAELITE IIVERY LIGHT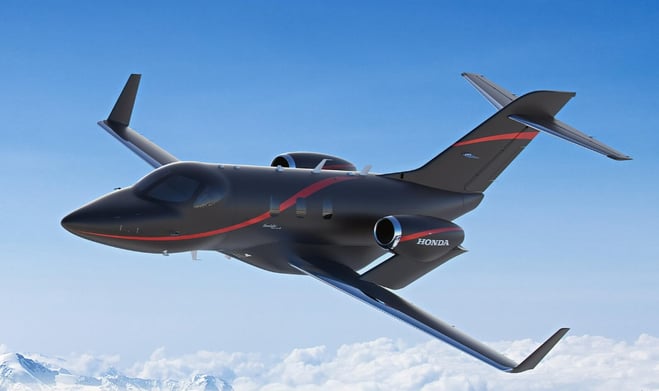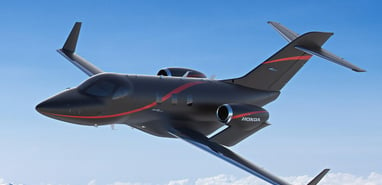 This is the HondaJet Elite II
Certified: November 2022
The HondaJet Elite II is a very light jet, one of the fastest flying very light jets at 485 mph / 782 km/h and also one of the furthest flying very light jets at 1780 miles / 2865 km for up to 7 passengers.

The HondaJet Elite II is an improvement on the HondaJet with better range, fuel and weight loading, take off and land distance, and more passenger seats.
The HondaJet Elite II can fly 372 miles / 600km further than the standard HondaJet as it can carry 800lbs / 362 kgs more fuel. The Elite II can take off within 1128 meters and can land within 829 meters which is 100 meters better each way.

The HondaJet Elite II is built with the Garmin G3000 avionics suite which focuses on stability, speed and steering automation and has anti-ice, lighting and pressurisation automation.
HondaJet Elite II purchase cost - $7 million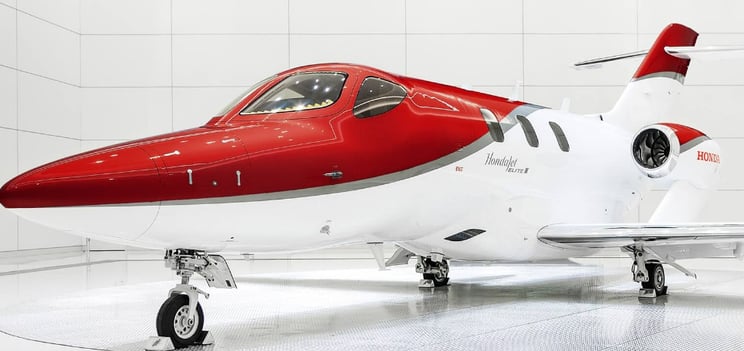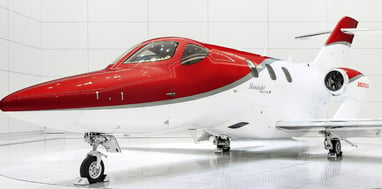 HondaJet Elite II Performance
Max Range - 2865 km / 1780 miles
Cruise Speed - 782 km/h / 485 mph
Cruise Altitude - 43000 ft / 13106 m
HondaJet Elite II Exterior Measurements
Length - 12.99 m
Wingspan - 12.12 m
Height - 4.54 m
HondaJet Elite II Cabin & Passenger Info
Cabin Length - 5.43 m
Cabin Width - 1.52 m
Cabin Height - 1.47 m
7 passenger seats (max)
Seats
Lavatory
3 windows each side (6 windows total)
Baggage Compartment - 1.7 cubic meters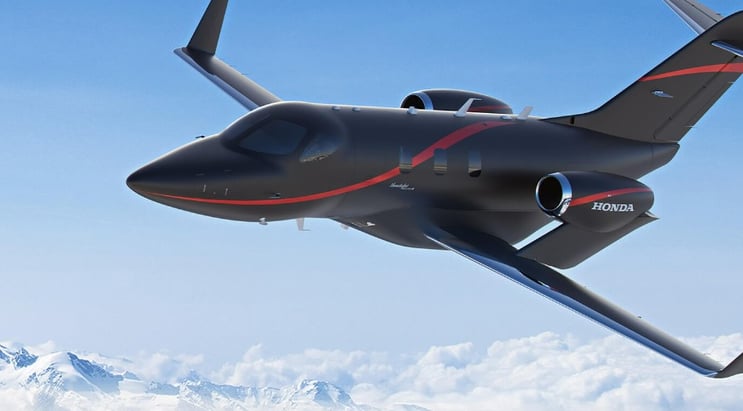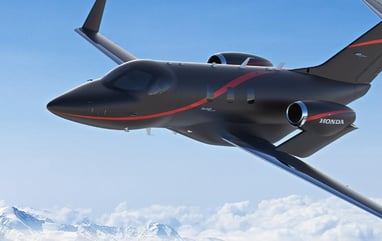 HondaJet Elite II Engines & Avionics
Engines - x2 GE Honda HF120 (2050 lbf each)
Avionics - HondaJet avionics suite with Garmin G3000. Automated highlights include emergency autoland, autothrottle, automated spoilers and stabilised approach.