Pilatus PC-24
AIRCRAFTPILATUSPC-24LIGHT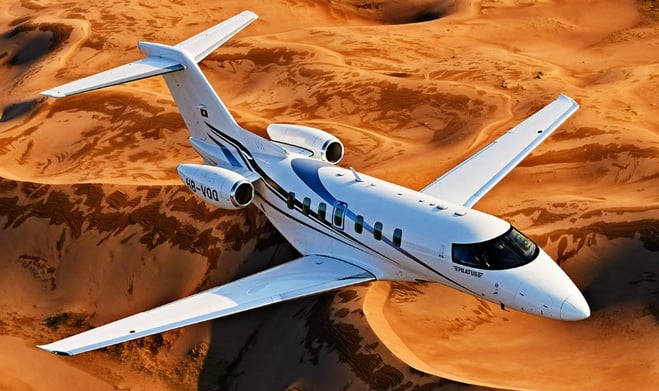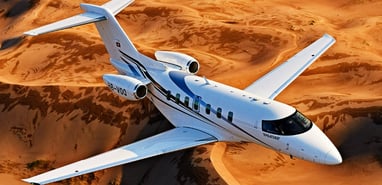 This is the Pilatus PC-24
Certified: December 2017
The Pilatus PC-24 is a light jet, one of the fastest flying light jets at 506 mph / 814 km/h and also one of the furthest flying light jets at 2301 miles / 3704 km for up to 11 passengers.

The Pilatus PC-24 is the twin engine version the Pilatus PC-12. The PC-24 is a highly versatile aircraft, matching the versatility of very light jets, it has a decent cabin size and performance characteristics of aircraft larger than itself.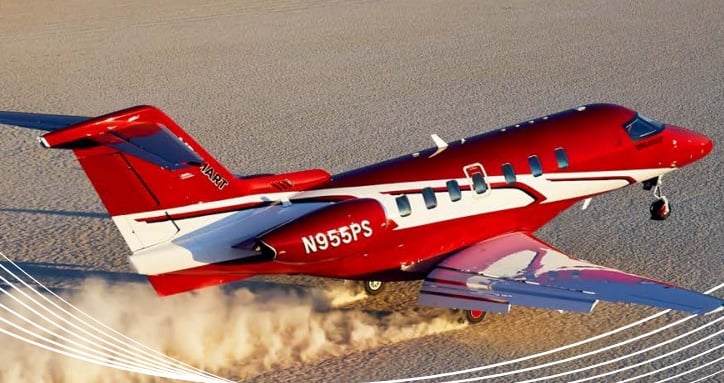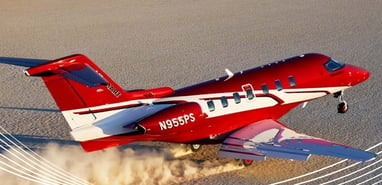 The PC-24 is incredibly versatile because not only can it can take off within 893 meters and can land within 724 meters, it can also take off from and land on unpaved, rough runways or various terrains allowing it to make use of over 20,000 runways.

The PC-24 can climb at 4070 ft a minute, it can reach 45000 ft within 26 minutes and can cruise at 506 mph, so it is pretty quick but it can also fly and land slow if required at around 100 mph.
Pilatus PC-24 purchase cost - $9 million (average)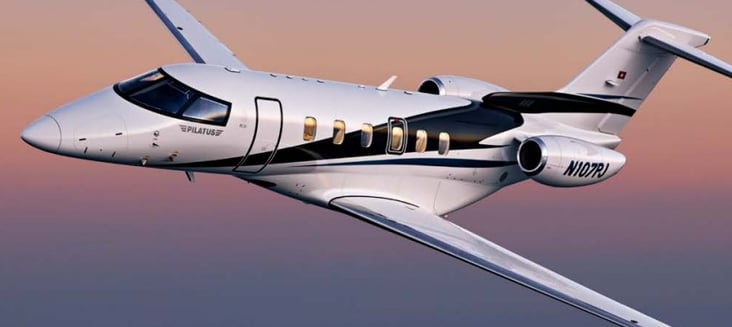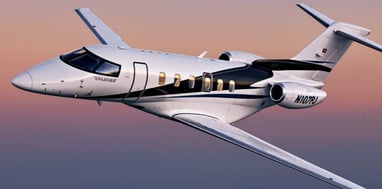 Pilatus PC-24 Performance
Max Range - 3704 km / 2301 miles
Cruise Speed - 814 km/h / 506 mph
Cruise Altitude - 45000 ft / 13716 m
Pilatus PC-24 Exterior Measurements
Length - 16.8 m
Wingspan - 17 m
Height - 5.3 m
Pilatus PC-24 Cabin & Passenger Info
Cabin Length - 7 m
Cabin Width - 1.7 m
Cabin Height - 1.5 m
11 passenger seats (max)
Seats & Divan
Lavatory
6 windows each side (12 windows total)
Baggage Compartment - 2.5 cubic meters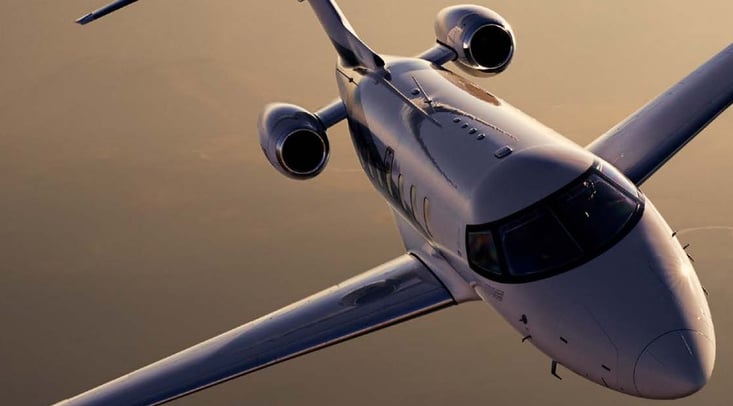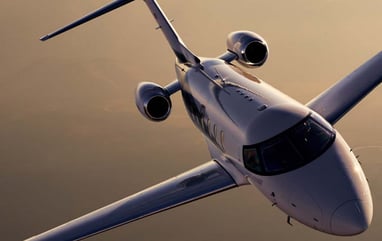 Pilatus PC-24 Engines & Avionics
Engines - x2 Williams FJ44-4A (3420 lbf each)
Avionics - Pilatus Ace Avionics System with IRS, Synthetic Vision System, TCAS, Autothrottle, Automatic Flight Control System, Dual Flight Management System, Dual Transponders.